This email contains a blog about joy, upcoming writing workshops and featured videos!
We recently cleaned out my Mom's house so we could sell it. In the process, I inherited a few meaningful items. Like the Lazy Boy chair, we had all sat in for years. After sitting on it for a few days, I realized I might just ride out the clock on that thing.

I was also given a wig of my grandma's. Yes, let's give the clown a prop. I don't even think it was my grandma's wig because she dyed her hair black for as long as I could remember. Whatever the reason, believe me, the wig is definitely making an appearance in my next show.

The gifts we gave Mom, over the years were returned. The "chewed gum caddy" boomeranged back to me. What's a gum caddy, you ask? When my mom chewed gum she put it in the cupboard for a chew later on. As a child of the depression, she didn't like to waste anything. Everyone knows if you swallow your gum, you might grow a gum tree in your gut. Wouldn't a gum tree be the best Show and Tell ever?  So, I bought Mom a gum caddy for her birthday or MothersDay. Yes, that little white ceramic thing that holds the chewed gum lived in the cupboard for years. So now it's back with me and in my china cabinet. As they say, if you love something set it free, and if it's yours it will come back to you and be passed onto your kids when you die.

Over this process it made me reflect on what we keep and what we hold onto in our lives. The things we find meaningful are often not the most expensive but represent that time someone made us feel special. The things we collect are attached to good memories.

Some of my inheritances brought joy and other things like the gum caddy made me laugh- and made me question why people go to curio shops. As well as reducing oil consumption and plastic, we might get rid of Nik Naks while we are at it.

One of the other things I inherited was my mother's good dishes.  They are Royal Dolton, from the Ancestral collection- Mindon pattern. These dishes were in a china cabinet in the dining room and brought out for Christmas and Easter and lunches with old school chums. There is not a chip out of any of them. Even though I don't have the kind of lifestyle that would warrant such elegance, I loved them and was thrilled to have them! But, instead of just leaving them in a cupboard for special occasions, I decided to eat my evening meal on the "good plates".

I have to tell you it feels so luxurious and the act brings me such joy. I set the table for myself and sometimes light a candle. I play nice music and I feel more conscious about what I am doing when I prepare food and lay it out on these plates. Also being connected to my history brings me a modicum of peace.

I don't know about you but after what happened over the past 18 months, I want to find joy any way I can. I turned 64 this summer and I see how fast life is going, and so I think it's okay to express joy daily in tiny increments. I walk my dogs on the beach in Toronto most mornings at sunrise and as the sun comes up in the east I express gratitude for all I have and set an intention to experience small amounts of joy each and every day.

There is no shortage of things to upset us in the world. Big world issues and small personal issues. The reasons for worry are ubiquitous. And so finding joy in everyday acts seems quite an act of rebellion. A fierce middle finger to the negativity that runs the news cycle.

Isn't it time to claim our own joy? In fact, I think it takes a certain discipline to find joy amidst all the chaos and turmoil of life.

Life is short: so whether you use the good dishes, dance while doing the dishes or dress up for no good reason, find places today to be joyous!.

Question: Where do you find joy? Do you use your good dishes on an ordinary day? 

Be well, Deborah

Why not find joy in our lived stories? This Sunday's theme is about the Joy of Writing!
Click on the pic below to find out about this Sunday's class.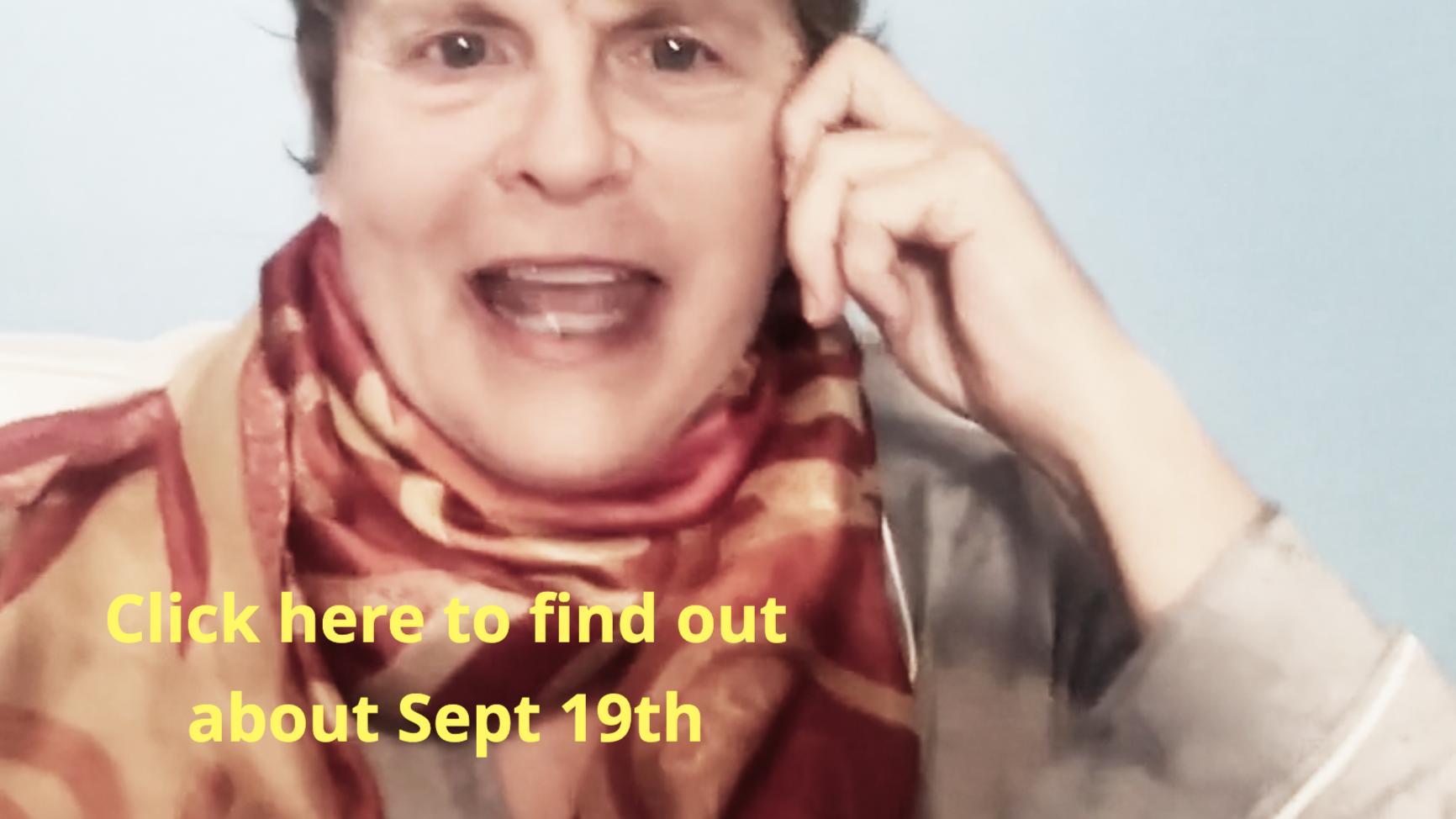 September School Specials:
Sept 19th: Pop-Up Class- Sunday Writing in Your Pj's Class – 10 Am-12:30 PM EST.  It's a great way to brush off the cobwebs and get going again. For new students a great way to taste-test my teaching style. Sliding scale. $50-$100. Pick the price that fits your budget. E-mail debkimmett@gmail.com to register.
SALE ENDS OCT 1st. Seven-Weeks of  Writing In Your PJ's Memoir Class- coming up Oct 17-Nov 30th  REGISTER today!  This class is filling up quickly.
FEATURED MEMBERSHIP VIDEOS THIS WEEK:
Don't drink Purse Wine
My Mom's Facebook Page: Guest Vlogger: Eric Andrews
The Day Tim Hortons Sent the Old Men Home.
These videos are on The Club wall now! What is my Club wall? Well, it's my new paid membership site! It's chocked full of my new and old comedic videos and blogs of all my material. Some best of and a lot of new material from my new works!
It's a great way to get some weekly wit with wisdom for a small fee.  My Annual membership is $50 ( about the price of two tickets to my live shows!)  You will laugh and I will not become a burden to society! 🙂
Hey, Club Members Check the new videos!
I added some new membership videos last week and this. Check 'em out here.
Your exclusive membership blogs are here
I hope they make you laugh and inspire you to live your life fully today!